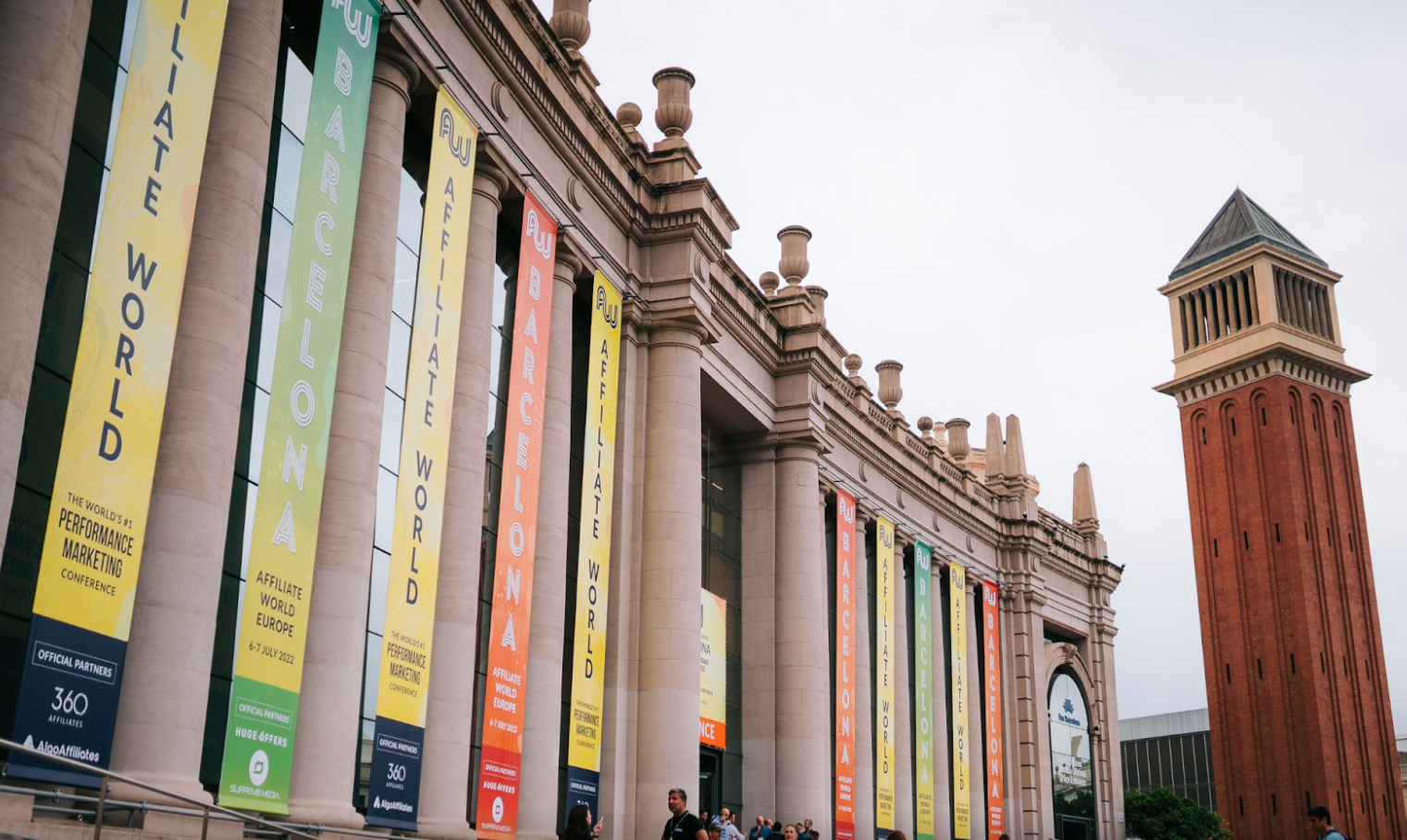 All roads led to Barcelona this July in what can be considered a "revenge conference" for the marketing industry. There are plenty of good reasons why it is called so, especially when we just survived the pandemic. With all its exciting lineup of talks and ancillary events, this international event is indeed one for the history books. 
The warmth of Barcelona proved to be helpful for this highly-anticipated event. It was a mind-blowing experience to engage with colleagues from the affiliate marketing world. For all its hits and misses, Affiliate World Europe really did achieve its objectives.
About the Organization and the Conference
For starters, the Affiliate World Conference is a highly-sought event held multiple times a year. This semester, the timeless city of Barcelona in Spain played host. Here, industry leaders in the marketing and advertising industries imagine the possibilities (and missed opportunities) of e-commerce and affiliate marketing. 
I am much in awe of the conference's ability to glue kindred spirits into advancing the marketing industry. The jam-packed events in Barcelona in July provided me and my colleagues with learning and unlearning opportunities.
Although smaller than the attendance generated when the same is held in Dubai, the Barcelona leg is a league of its own. Around 5,000 affiliate marketers, advertisers, and e-commerce entrepreneurs joined the series of events from July 6-7 2022.
The distribution of the types of attendees to the Affiliate World Conference is also telling. I guess around 60-70% of the exhibitors were affiliate networks. The rest were service providers. 
Exhibition and Speakers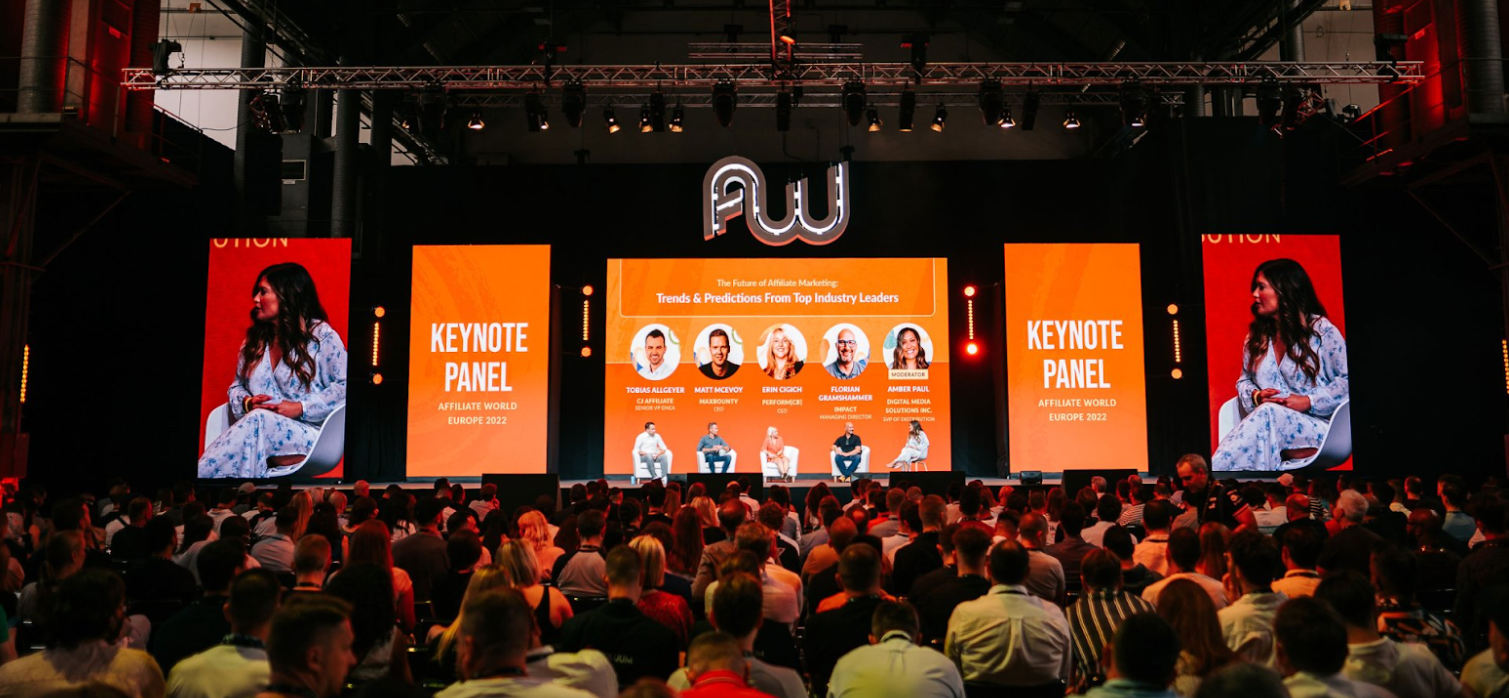 Information overload is probably the best term to describe the Affiliate World Europe – Barcelona conference. Don't get me wrong: it's all for good reasons because a pool of highly-competent speakers as well as the exhibitors made the conference relevant to the times. Shout out to your friend Matt McEvoy – CEO of Maxbounty for the great job he did on the panel!
It should be noted, however, that the roster of topics lined up for the Barcelona Conference is similarly-structured to Dubai's. The organizers could have innovated a little more to make the conference a little more exciting – especially with the speakers. 
Nevertheless, Affiliate World Europe held in Barcelona can take credit for giving fresh insights into the same topics discussed in Dubai. The speakers truly gave cutting-edge strategies and tactics. Among the topics that resonated with me well during this conference are:
The panel discussion from top industry leaders where they eloquently discussed the popular niches to explore in the year 2022, as well as strategies to maximize the marketing budget

Elevating Brand Recognition by the founder of DimNiko Agency, Mr. Dimitri Nikolakakis, who also talked about the strategies to diversify ad spending across several platforms

The talk by Motif Digital CEO Jordan Menard puts a premium on testing the company's creatives to deliver optimal results in both profit and brand recall

Christopher Reader's strategy to clone Facebook campaigns into profitable YouTube ads

The powerful combination of content, commerce and affiliate, as discussed by Usaid Khan of Thrasio, is also an insightful talk. By his example, he taught the crowd how to take advantage of opportunities and effectively apply the so-called editorial marketing.
Conference's Defining Talk
What really caught my attention (and, in a way, became the defining moment of this trip) was the talk by our friend Greg Potapenko. He is the Chief Executive Officer of H Hour. Greg tackled the importance of the Google Display Network. 
As if taking us to a casual pep talk, he shared with us tips and tricks on how to get our campaigns approved by Google. But the real surprise during his talk was when he shared how to optimize and scale campaigns with the crowd. According to him, this should dramatically result in unprecedented profit for any company that utilizes the Google Display Network well.
As a successful marketer himself, Greg Potapenko has made significant strides in his niche using not only Google. This also included other platforms like Facebook Ads, YouTube, and traditional print advertising. How he was able to navigate through the current surely inspired everyone, including me.
Networking Opportunities
Aside from the talks of this year's Affiliate World Conference, there's another exciting thing about this semester's conference in Barcelona. I am talking about the ease of networking. This is where all participants will be able to discuss opportunities and possible partnerships in the future.
Congratulations are in order to the organizers for the development of a mobile application for this essential conference activity. Through this app, we got tons of messages from countless affiliate networks and advertising networks.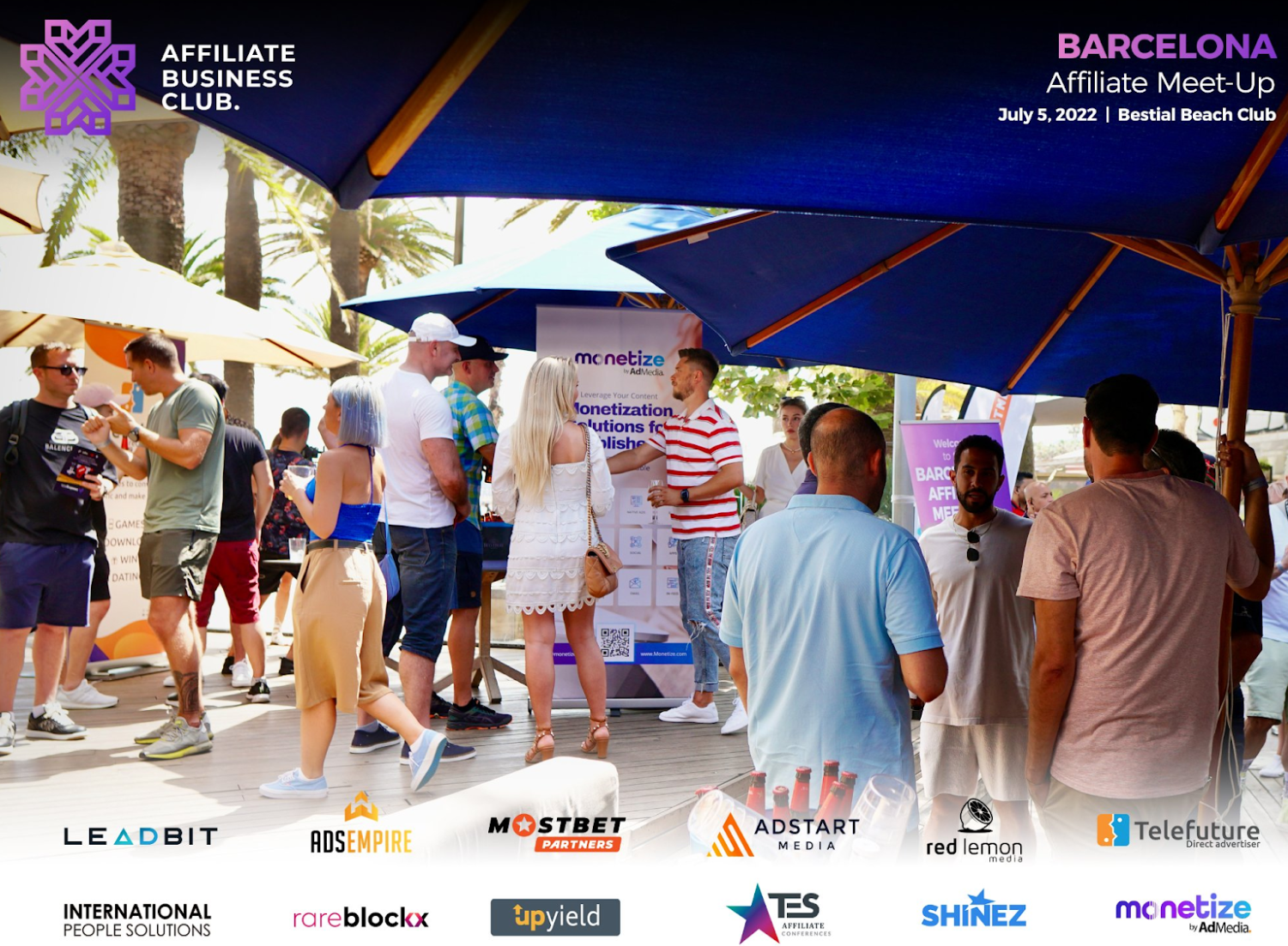 What I can't forget is the casual and friendly meetup over drinks at the Bestial Beach Club on July 5 hosted by Affiliate Business Club. This provided a laid-back atmosphere to kick off possible partnerships that would be beneficial to both parties.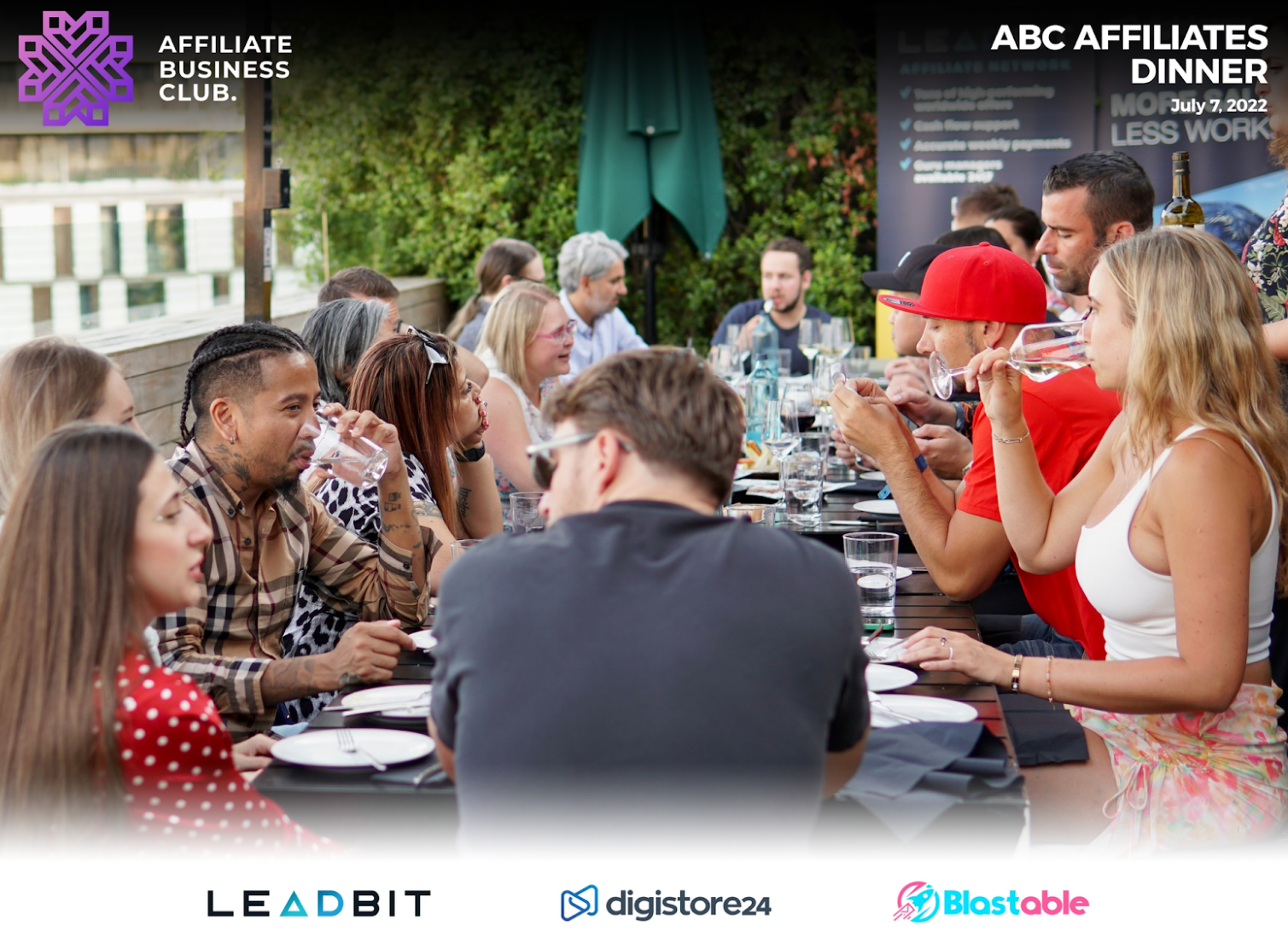 This is reinforced by a more intimate dinner on July 7 which was also hosted by Affiliate Business Club. Through this setup, we sort of dug deeper into their offerings and other business-related concerns. But, overall, the networking strategy laid out during the Conference is something that the organizers should really build on its future events.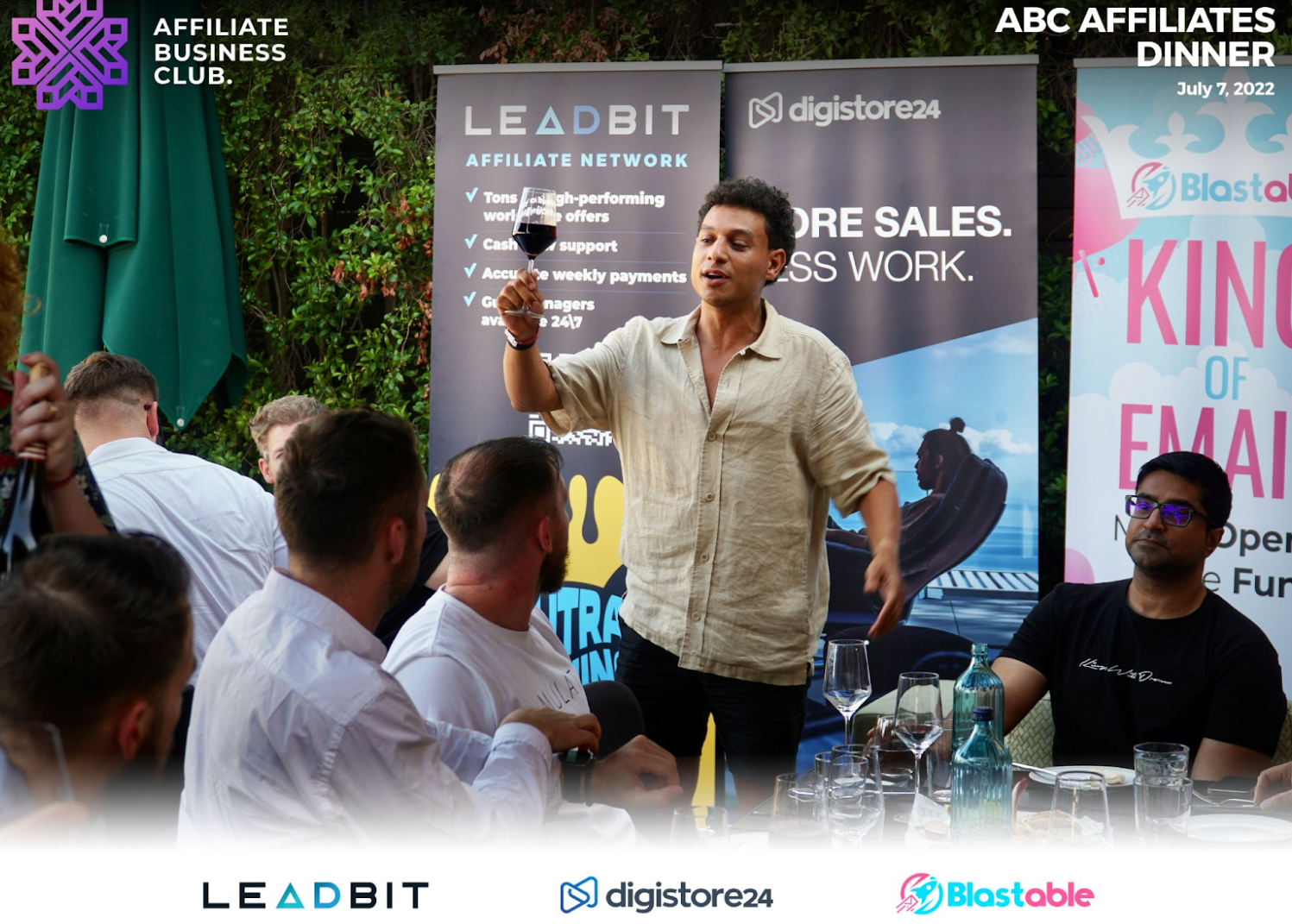 Affiliate Business Club really is the Rolls Royce of events! Shout out to the man Akie!
Key Takeaways and Trends to Note
Having attended the Affiliate World Conference in Dubai, I personally knew what to expect. It turned out to be successful, judging by the topics it was able to cover. There are some things, though, that I personally believe the organizers should look into. These are just friendly reminders to help this bi-annual conference outperform its last edition.
As was already mentioned, the topics discussed by the speakers somehow share commonalities with the same conference held in Dubai. However, it could have been much better if new topics were thought of to maximize the expenses of the paying participants.
Secondly, I noticed that Affiliate World Europe held in Barcelona is not focused on one niche. This makes it particularly difficult to digest, especially if you have extreme topics discussed and squeezed in just a few days. I think it is high time that the organizers take the lead set at San Diego with its Lead Generation World. Leadscon of Las Vegas can also be a good template to study.
Streamlining the number of speakers will also be a welcome development. This would somehow address the information fatigue we all feel after attending an overwhelming seminar.
Despite the misses, those who paid for conference tickets from different parts of the world got their money's worth. I think I can speak for everybody who participated when I say that we were able to grow our businesses. This was because we were able to build rapport and linkage with some clients we met at the conference.
Final Thoughts
In general, I definitely love the experience of attending the Affiliate World Conference in Barcelona. Those who are planning to attend its future editions are definitely making themselves a favor. 
The only assurance one will get after attending this life-changing, and mindset-altering conference is the probability of expanding your business horizon. But, by then, don't be too surprised if you find yourself laughing all the way to the bank.