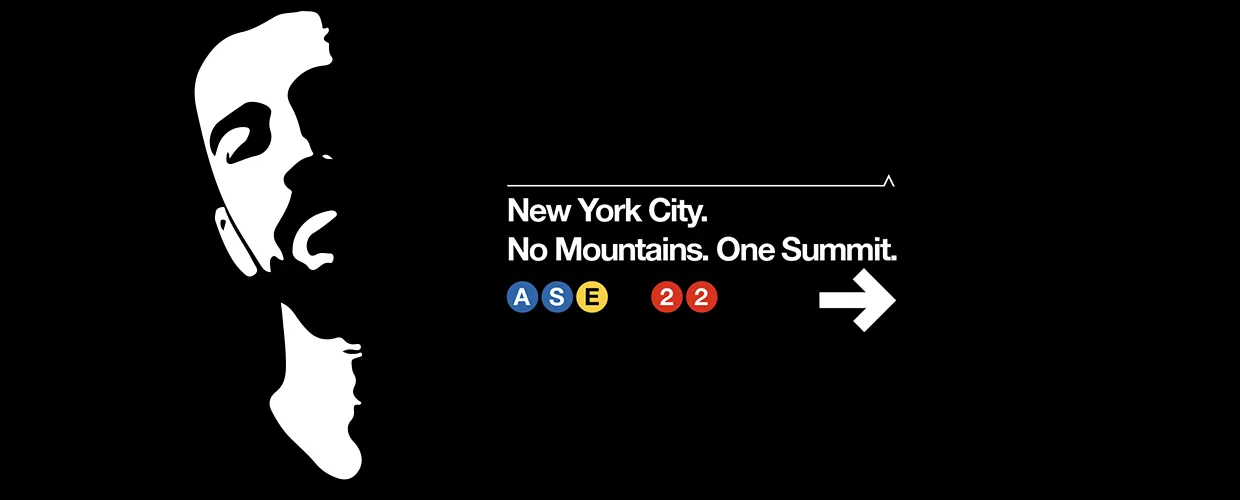 If you didn't go to Affiliate Summit East 2022 in NYC, we're here to catch you up on what you missed.
For nearly twenty years, Affiliate Summit has been the go-to event for affiliate marketers from around the globe. 
It has provided affiliate marketing professionals an opportunity to network and keep up-to-date with industry trends. In addition, its participants have the chance to establish connections with possible partners, service providers, etc., to grow their respective businesses. 
At Inaxion, we've been regulars of the Affiliate Summit for over 10 years, so we knew what to expect. We knew it would be similar to Affiliate World (AW) in the sense that it's a generalist event, not an event on only lead generation alone like Lead Generation World.
Prices
Compared to other events such as Lead Generation World, AW Global, etc., you could choose between two types of passes for ASE. The "Networking" pass cost $599 and allowed you to attend all content sessions and meet-ups. 
Alternatively, you could go for the "VIP" pass to gain access to the VIP lounge, as well as download keynote recordings, slides, etc. 
**Pro tip – if you can qualify as an affiliate (show proof of a media buy or a website with affiliate offers on it) you can email them [email protected] and request a free ticket to any of their shows. Try to do this at least 30-45 days in advance in case to ensure they give you a free affiliate ticket!
Venue
ASE was hosted in the Marriott Marquis, which is right in Time Square and near New York's iconic spots like the Rockefeller Center. We were luckily enough to catch the Rangers vs. Hurricanes playoff game at Madison Square Garden with a couple clients. 
The Marriot Marquis was conveniently situated near Times Square, so we were able to be touristy in between sessions. In addition, its distance to bars, pubs, etc., such as Bond 45 and The Mean Fiddler, allowed us to end the day with a martini or two. 
Although ASE eventgoers could get a room at a discounted rate, we didn't stay at the partner hotels as we tend to avoid the busyness of time square. Instead, we stayed at another nearby hotel close to central park. 
Conference Turnout
When we booked tickets for the Affiliate Summit East, we believed that there'd be about 3,000 participants. However, we were pleased to find out that over 4,000 affiliates, networks, and more went to the show. That's more than what we saw at Leadscon! 
Ease of Networking
At ASE, you were able to network in the same way that you'd network in other shows. You'd walk around the exhibit area, exchange business cards, and talk about business in the hopes that you'll find someone who can help you with your own business. 
However, ASE's stand-out feature was its Official Event App. Every registered eventgoer could gain access to the app, view the agenda, network, and arrange meet-ups, among others. The moment we downloaded the app, a ton of affiliate networks and ad networks were already trying to get in touch with us. 
There were multiple meet-ups from May 24 to 25, such as the Wellness Meetup, Ecommerce Meetup, and more. As a company that deals with emails, we went to the Email Affiliated Meet Up at the Broadway Balcony, but for us, the best Meet Up was the SMS Meet Up. The well-known network Addicted Affiliate hosted the SMS Meetup.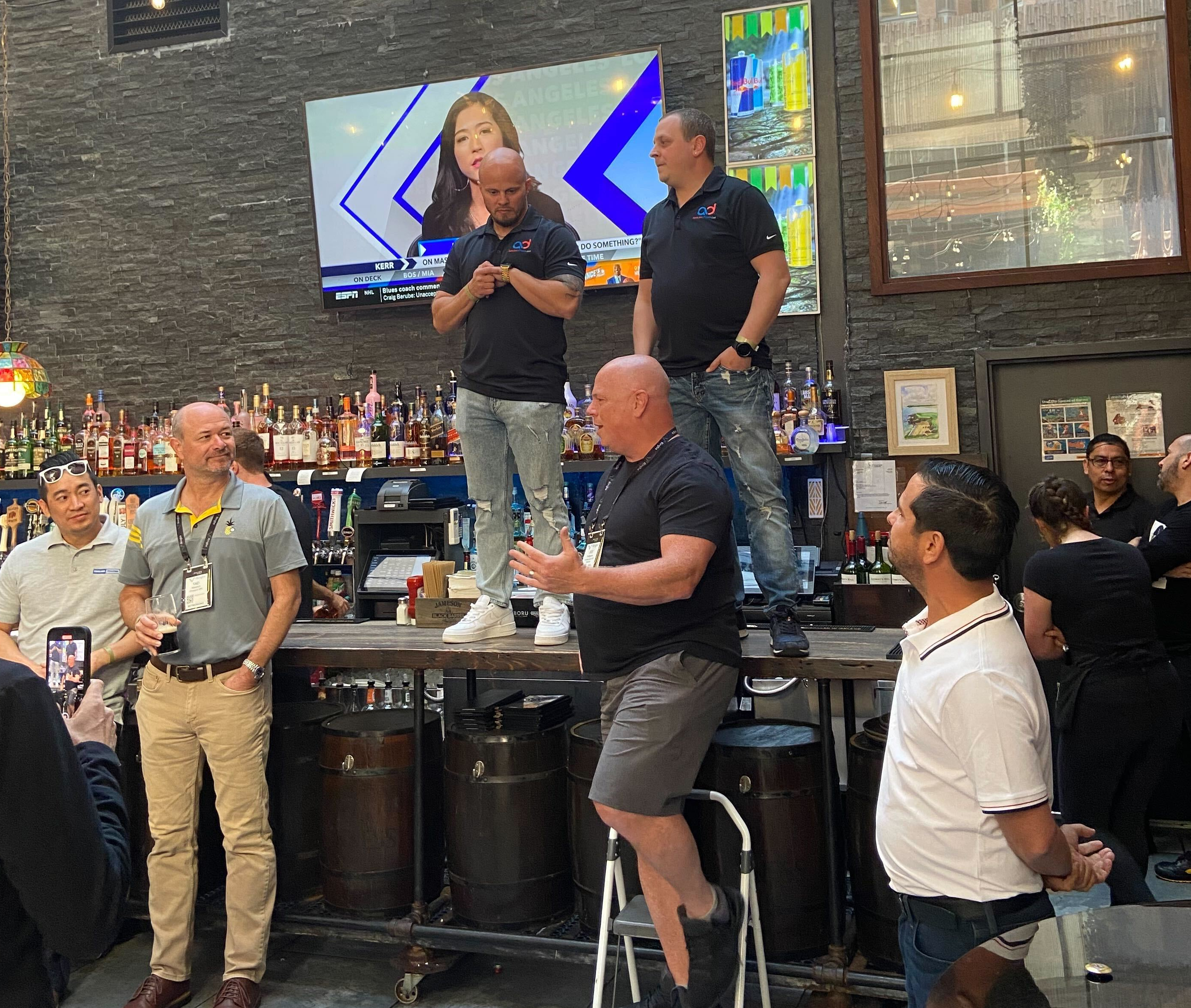 It's worth mentioning that the SMS Meetup wasn't officially part of the event's agenda. However, it was scheduled around the same time, so we thought we'd go to that as we were in NYC, anyway. 
At the SMS Meetup, we were able to talk about the current SMS environment with top companies, affiliates and service providers in the space. We went back to our hotel a bit tipsy with valuable tips that we'd be implementing in our own company.
Exhibitors
If you wanted to see what was new in the industry, ASE did not disappoint. There were hundreds of companies, including direct advertisers and service providers such as Fluent and What If Media. A bulk of the exhibitors were in the affiliate network. 
However, we didn't explore the exhibit hall that extensively. Instead, we spent more time at the sessions. We could connect with prospects via the app, anyway, so there was no reason to roam around. 
Speakers and Panel Highlights
Speaking of the sessions, the lineup of speakers at ASE was impressive, to say the least. While we can't remember the exact number of speakers, we do recall that a few well-known names like Wave Wyld (Wave Wyld Media) and Kyle Ranally (Meta) gave presentations. 
Compared to previous events we had attended, ASE's sessions did not overlap. This was a good thing, as we were able to participate in every session if we wanted to. 
One of the noteworthy sessions we went to was "Scaling Your Affiliate Partnerships in a Highly Regulated Market" with Yvette Edsall (Fintel Connect). She shared how networks can safely scale our campaigns in a way that won't get us into legal pitfalls. Essentially, she showed us how we can make sure our marketing campaigns are as compliant as possible. 
We found the session "How To Find, Recruit, and Work With the Top 1% of Affiliate Partners" useful, as we were there to network with top companies. Amber Spears (East 5th Avenue) shared insider secrets on how to connect with top companies. She also shared seven strategies on how to get quality partnerships. 
There were also workshops. However, it's worth noting that they weren't free. You had to purchase the "AM Days Workshop" pass for $399 on top of your "standard" pass (either "Networking" or "VIP"). We thought this was too excessive, particularly for VIP participants who had already spent $1,049. 
Conclusion
Overall, ASE 2022 was worth going to. Its exhibits weren't that impressive (the majority attend most shows). However, the turnout was precisely what we wanted. We were able to establish connections with new clients, as well as finally move forward with partnerships that were months in the making. 
Missed Affiliate Summit East 2022 in NYC?
If you missed ASE 2022, you can either attend Affiliate Meet Markt from October 26 to 27, 2022, or Affiliate Summit West (ASW) from January 23 to 25, 2023. The former will be one of the biggest networking events ever. 
On the other hand, the latter will be similar to ASE, but it will be set in the west. You can buy tickets from their official website.